Following this evenings announcement that the Country will go into another lockdown, it is time to share Jonathan M5AEO article, on his experiences during the first lockdown, which he kindly prepared for the RAFARS Magazine "QRV". It may not be quite the same this time but a good chance to reflect on what happened last time to overcome the many issues.
******
RAF Halton Radio Society Lockdown Net by Jonathan Kempster NUJ
After escaping London and returning to my childhood roots, just over 16 months ago, I set about re-establishing my amateur radio station, M5AEO. My XYL and I had made the brave decision to move into a Grade-II listed ancient building, so we knew from the start that a 60-foot tower with a multi-element beam antenna was out of the question. Our aim was to conserve our 500-year old cottage for the next generation.
I have managed a modest 'stealth' antenna for HF operation, but VHF and UHF proved impossible due to steep hills nearby. All operation on those bands had to be portable. So, I developed a routine of taking my FT-60 handheld radio with me whenever I was out walking in the beautiful Chiltern Hills. It was good to be back home and on the radio.
The most reliable repeater proved to be GB3TU sited on a hill in Wendover Woods, the highest point in the Chilterns. It also happens to be just above RAF Halton, and I soon became acquainted with the Friday evening club net held by the radio group based at Halton.
As an oral historian working for the Imperial War Museum, I had hopes of sourcing some interviewees through my new contacts at RAF Halton; indeed, they came up with the goods, and two retired RAF personnel agreed to be interviewed for the special exhibition on the Falklands War, opening in 2022, (though the recordings are yet to be made, and that exhibition may now become yet another victim of the COVID-19 crisis).
I visited the radio shack at the base and was made extremely welcome: tea and toast thrust into my hand as soon as I entered the shack for the Saturday morning operating session.
After a lengthy vetting process my security pass was issued and I would be able to join in the activities of the radio group at any time.
But then the Coronavirus came to the UK and lockdown happened.
From the very beginning, the Group made the commitment to keep in touch 'for the duration'. The need for a link with the outside world was great, especially for single, elderly and isolated people. The radio group was the main source of social contact for many, and the prospect of being locked-down for months was daunting.
It was also felt that a path for information-sharing and message-passing was essential with the prospect of cellular networks slowing or ceasing altogether as the crisis deepened.
At 12:00 local time on Wednesday 18th March, the RAF Halton Radio Group Lockdown Net began via GB3TU repeater. Two of us called in that first day; I was joined by Laurie, G1FNA. We exchanged the usual radio information, then it was a quick "Are you okay?" … "Yes, all okay here" … QRT.
The net was to run twice daily, 12:00 and 19:00 local time. A strong, regular following was soon established with stations joining from far and wide. The reach of the Tring repeater is very impressive, it almost links Birmingham to London. I once established a QSO via GB3TU with a 5-watt handheld transceiver from Cavendish Square in central London; (I had to stand very still!)
Government restrictions soon tightened with the instruction 'stay indoors'.
I was one of the lucky ones: as a designated 'key worker' (I am also an audio producer at BBC News), I had a certain freedom of movement, but I didn't wish to abuse that privilege. However, I felt that walking up Piper's Hill to test a resilience radio link into Coombe Hill repeater station might be justified. I was challenged only once by a police patrol, but when I explained exactly what I was doing the officer wished me luck and encouraged me to carry on.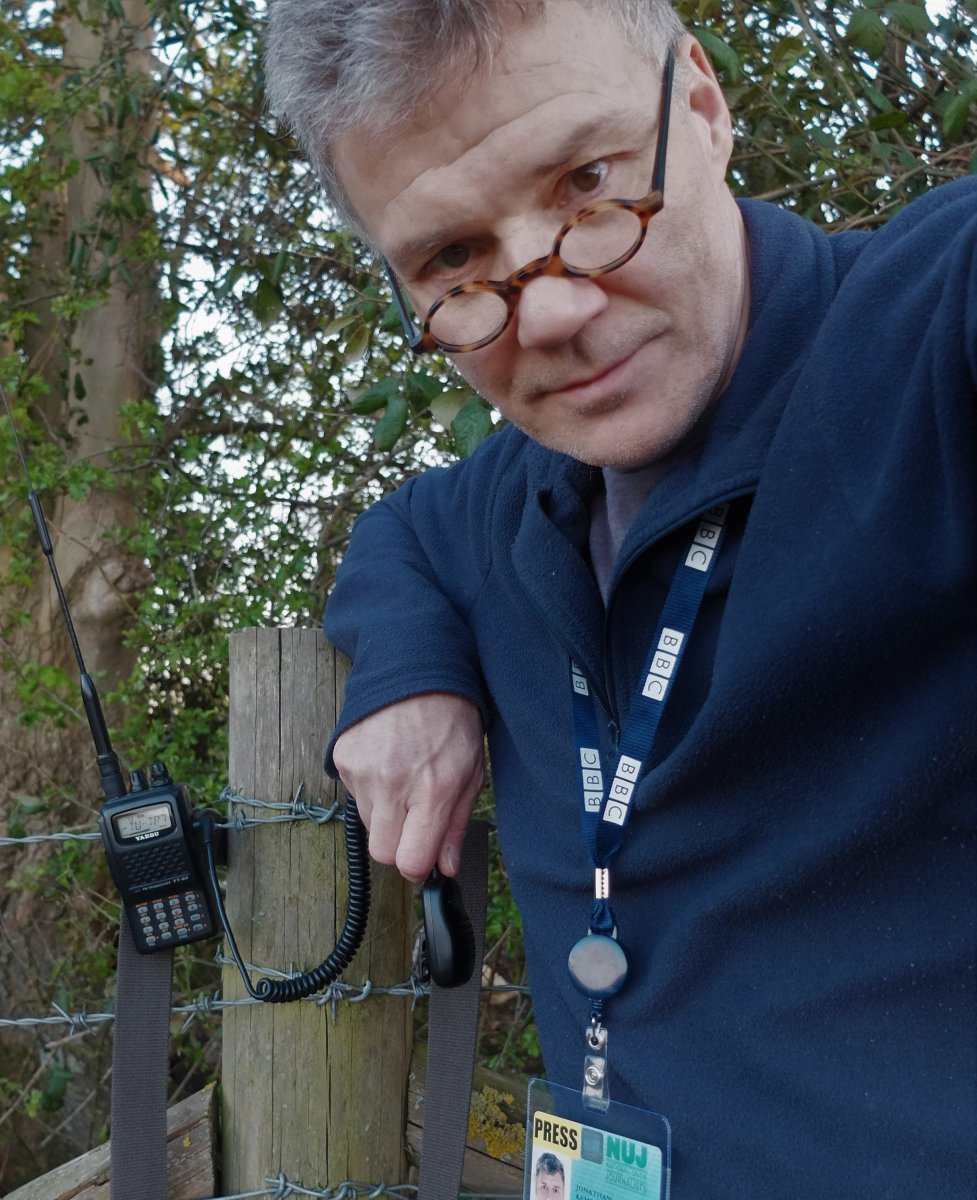 Looking back, the net had a rather gloomy atmosphere at the beginning. Depression was palpable. People were really suffering from being locked indoors. But as the days and weeks went on the mood changed. Valuable information was forthcoming: "Tesco in Aylesbury is opening at these times" …" the chemist in such and such a place is operating a queuing system" …" this DIY merchant is delivering goods", etc. Yet again Amateur Radio, that invisible, forgotten resource, had come into its own.
A regular line-up of stations joined in: G1FNA, G8VVZ, G7VRT, G4CJC, M5ET, the list goes on. I could barely put faces to voices, but the voices became my friends. Help was at hand twice a day for anything technical. The breadth of knowledge and experience was huge. I was attempting to 'work from home' in the news broadcasting industry; problems with VOIP links into Broadcasting House, for example, were rapidly sorted out by members of the lockdown net.
People started to adapt to this new restricted way of life. Shack rebuilds were being described in detail, we were all carrying out on-air antenna testing knowing that there would be no shortage of critical reporters listening.
By the 22nd of March the Group had gained permission to use the club callsign, G1RAF, from home. Tony G8VVZ became the regular net controller, with Dave G0KUC taking the chair, in his own inimitable style, on Fridays.
As restrictions eased and outdoor exercise was permitted, I would try to schedule my 'once-a-day' to walk up to a high spot to access GB3TU and join the net. Net Control Tony (G8VVZ) and I share a passion for the Ordnance Survey, so he would routinely log my 6-figure grid reference of that day's portable QTH. I would describe the landscape around me and Tony would pinpoint me on his map.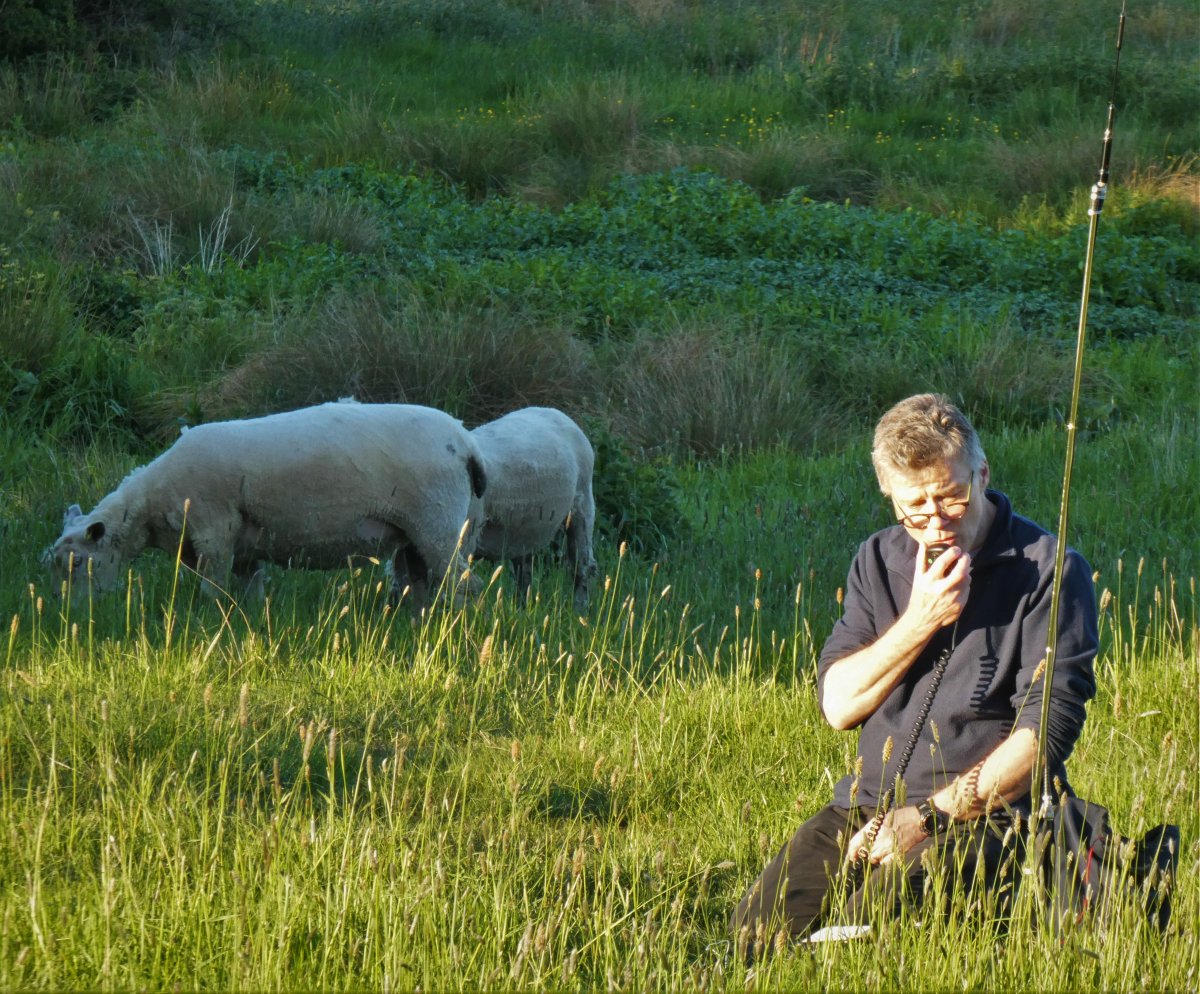 Months went by, one could hear the changes in people's lives, the new routines: "Must sign off lads, I have the Skype call with the family in New Zealand"…"Sorry, got some cadets to teach via Teams now, see you all tomorrow".
Working in both newsgathering and historical research, I found what I was hearing fascinating and valuable. The 'big story' was playing out live in front of me, but I was also hearing powerful personal testimony of how the Coronavirus crisis was affecting people's lives. The RAF Halton Lockdown Net had become a 'primary source', (if only I'd had my tape recorder running).